How to Make Marijuana Mainstream – MedMen
MedMen and Boveda Bring Cannabis Out of the Shadows
It's becoming even more important to know where your marijuana comes from and how it's grown. As a savvy cannabis consumer, you want flower you can trust. The cannabis industry is evolving to meet demand as legalization of adult and patient cannabis expands. Leading the charge is MedMen, which takes proven agriculture and cultivation techniques and adapts them for cannabis. Adam Bierman, MedMen CEO and Co-Founder, sheds light on how MedMen and Boveda are working together to shape today's cannabis market.
1) Why is consistency important for cannabis?
Choosing the blend that produces your desired outcome is key for both a cannabis patient and the recreational consumer. Consistency gives you the freedom to pinpoint a strain that's right for you and ensures you can experience its effects again and again. With Boveda, MedMen maintains and locks in a precise RH that's perfect for cannabis—through drying, curing and storing. For you, Boveda preserves the healing (and heady) properties of your cannabis.
2) Why does replicability matter to cannabis?
There are so many variables that affect the production of your cannabis—light, temperature and moisture, just to name a few. As more and more states legalize marijuana for adults and patients, cannabis will need to be grown in a safe, systemized way to meet demand. MedMen's controlled and professional cannabis production is designed for large scale. This rollout is dependent on Boveda's patented 2-way humidity control. For you, Boveda means more plentiful, trusted product.
3) What's coming as marijuana becomes more mainstream?
Gone will be the days of scoring marijuana out of some guy's basement or slinking into a cold clinical setting. MedMen wants you to buy flower, like, well, flowers. At MedMen's sleek West Hollywood Dispensary, you can explore the product you're buying in a space you'll want to stay awhile. As you shop, you'll notice a Boveda protecting each flower in specially designed marijuana containers. For you, Boveda let's you experience the look and smell of the flower before you lay your money down.
Boveda takes cannabis from the grown, to on the go
Boveda is now available in 1 gram (1,500 count cases) to protect your take-along bud. Just slip in a 1 gram Boveda with up to 3.5 gram of flower. Mini Boveda works like a giant to add or absorbs moisture. Boveda's patented 2-way humidity control locks in a precise RH and keeps it there. Depending on your climate or your preference, choose either 58% RH and 62% RH.
Coming Together for Cannabis – The Aurora World Tour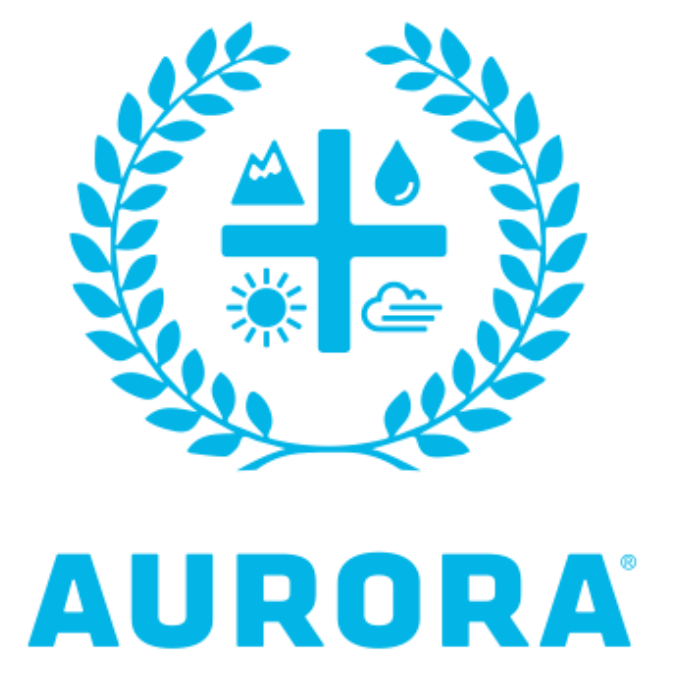 When you picture a company conference what do you see–trust falls, get-to-know-you bingos and stilted chitchat? What if it were a gathering of cannabis professionals? Come along with Dianna Donnelly as she takes Boveda customers inside her company conference AKA the Aurora World Tour.
Coming Together for Cannabis
I work for a counseling service that was acquired by Aurora, a licensed producer of cannabis based out of Cremona, Alberta, Canada. Recently, my colleagues attended the Aurora World Tour in Calgary, Alberta. Twenty-four satellite offices that operate under the name Canvasrx joined together to do what many other companies do—learn more about their team, their place in the industry and their connection to each other.
We just happen to work in the medicinal cannabis field.
"We are the people who help patients find relief through medical cannabis."
We talked shops and strains
Just like many medicinal cannabis patients, practitioners often feel stigmatized by other's perceptions of this plant. It takes a strong individual to work in this industry—and I met a lot of them at the Aurora conference. Terpenes and trichomes are our company lingo. We were able to talk loudly and proudly about cannabis. What a freeing experience!
I'm used to grassroots, tree-hugging activists raving about that which we love. At the Aurora World Tour, however, I was among cannabis professionals. We are the people who help patients find relief through medical cannabis. Help them cope. Help them heal. It solidified the pride I feel to be part of this growing industry.
We envisioned the future of herbal medicine
Aurora CEO Terry Booth and the entire upper management team showed us where they came from, where they're going and asked us to come along. They introduced us to the great minds at Pedanios, the German company and their founders. (Incidentally, my co-workers and I unknowingly shared a plane with them from Toronto!) Insurance in Germany covers the dispensing of medical cannabis in pharmacies. This gave us all hope that Canada too will soon get with the program. We heard about some groundwork being set in Australia by the team as well.
"…it's all but impossible to visually profile a cannabis-user or supporter these days."
We united, ready to power on
I've said it before–it's all but impossible to visually profile a cannabis-user or supporter these days.  We are everybody!  Many of us were meeting in person for the first time at the conference. It was a chance to put faces to names. For those of us in the clinics, who work the faxes and process daily applications, we saw how we fit into the company as a whole.
This company grows my medicine and medicine for thousands of other patients. Aurora was the first to show me a certificate of testing to ensure the quality and efficacy of my product. While other producers offer only THC strains without a speck of CBD, Aurora has never wavered in its supply of strains containing both crucial cannabinoids.
I understand more fully why Aurora is the leader in producing superior medical cannabis. I saw firsthand that everyone at Aurora—from staff to the CEO—feels the heavy weight of responsibility for the patients who rely on our product and service.
CEO Terry Booth said, "It's more important to serve an existing patient than it is to register a new one."
That really spoke to me—as a patient and someone who counsels patients. In fact, the entire room lit up with applause. Every one of us recognizes the importance of steady accessible supply of medicine.
After seeing the significance of my role in the company and the industry, a new understanding arose in my core. I now feel a part of something bigger. Something that is literally saving lives. Soon Aurora will provide seeds and clones, which will allow patients to heal themselves and experience the wonder of horticultural therapy. Just the latest way Aurora will serve humanity and share the healing power of nature. I'm raring and ready to go.
Written by: Dianna Donnelly
Dianna Donnelly is a cannabis educator, blogger, and freelance writer living in Kingston, Ontario. She counsels new patients on the safe and effective use of medicinal cannabis and believes that with enough time, cannabis and coconut oil, she can heal the world.
Find Your Perfect RH
At what humidity level should you store your cannabis?
I have a friend who always asks the server at a restaurant, "What's your favorite thing on the menu?"
It's not necessarily indecisiveness that's driving her. She's gathering insight from someone in-the-know to make a more educated decision. With more details, she can reason out if that pistachio crusted grouper is right for her.
So here are some tasty tidbits from Boveda, the experts on 2-Way Humidity Control for cannabis. The video will give you an overview of 58% and 62% RH. (You're on your own about the grouper.)
Boveda 58% RH and 62% RH work the same way—they're both humidity control packets that lock in a specific RH for storing cannabis.
Boveda's patented 2-Way Humidity Control regulates moisture to protect the potency and flavor of your herbs. If your flower is dry, a Boveda packet releases purified water vapor. Too moist? Boveda's natural, food-grade salts absorb ambient moisture into the pack. Your cannabis container will maintain the constant relative humidity level equal to the RH printed on the Boveda packet, whether it's 58%RH or 62%RH.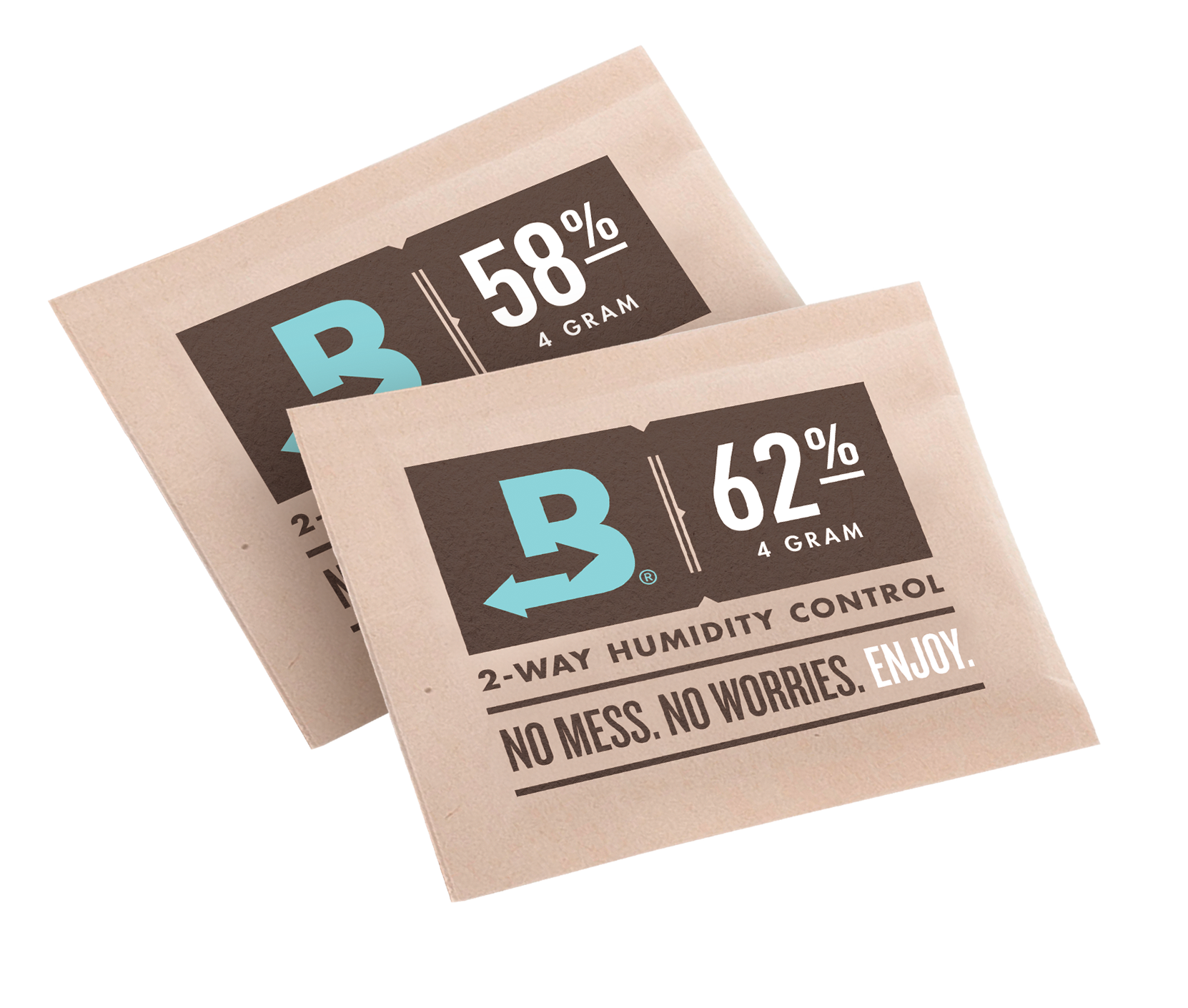 But you might feel like we just left you hanging.
If Boveda 58% RH and 62% RH are both specifically designed for cannabis, how do you choose? To point you to the right humidity regulation for your cannabis, ask yourself two questions.
1) Where do you live?
Let Mother Nature be your guide. Most flower is grown and sold locally, so look to its growing climate to find the sweet spot for storage. People usually acclimate to the moisture level that their native environment bestows on their flower.
It should also depend on what you're guarding against. Do you live in a climate with lots of ambient humidity? In that case you may prefer a 58% pack to protect against excessive moisture i.e. mold. If you live in a dryer climate, terpene retention is your biggest issue. When your flower goes dry, the trichromes that hold those precious terpenes are at risk. To guard against this, you may prefer a more humid 62% pack.
Use your surroundings to help you optimize your personal taste – which is what this is all about.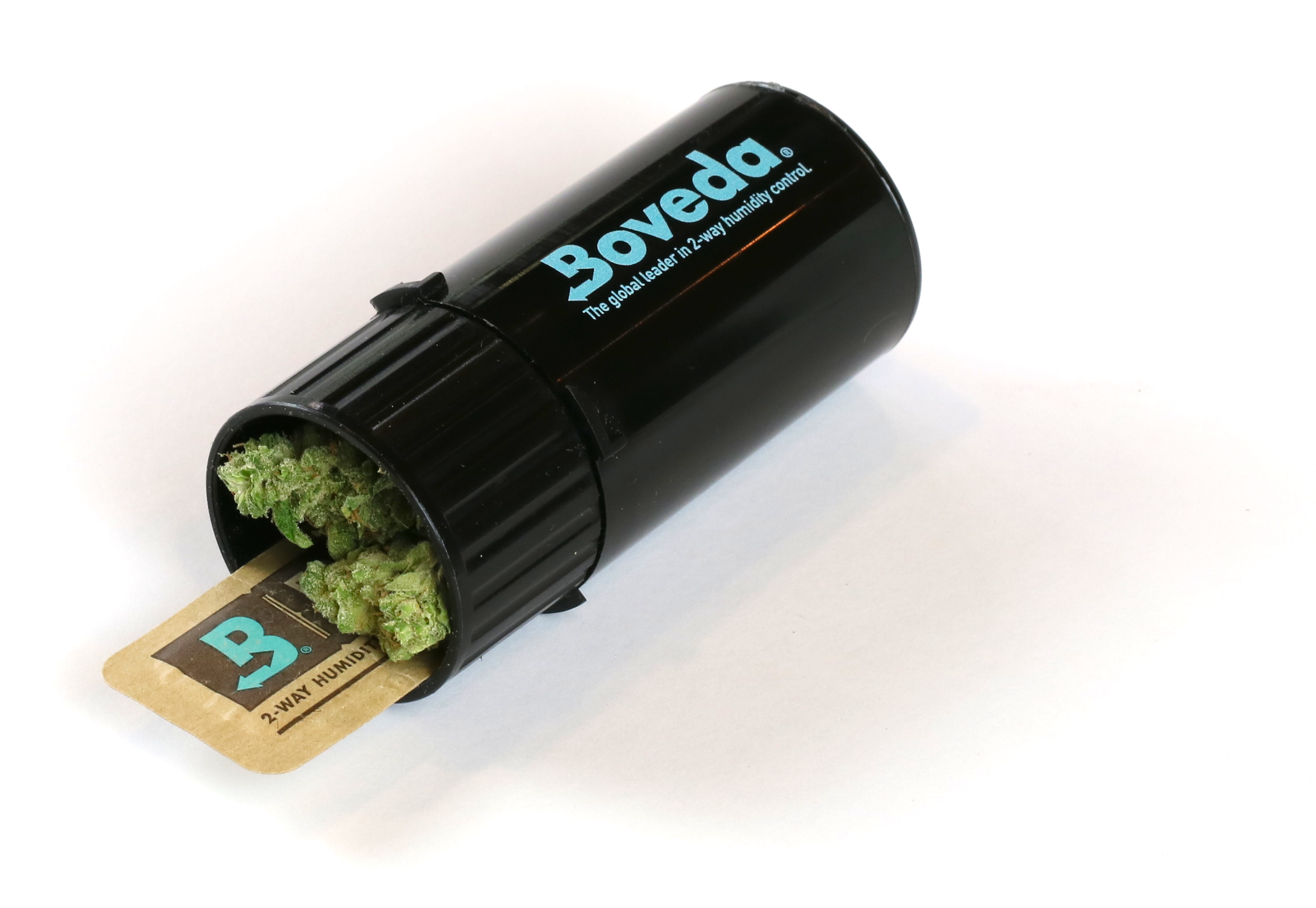 2) What do you smoke?
Indica versus Sativa. Blue Dream versus Sour Diesel. Your cannabis humidity preference might differ from strain to strain–some like it dry, some like it moist. While you can enjoy any strain at either, here's how you can start honing in on your personal likes.
Create a Boveda test:
Start with over-dry cannabis.
Buy a 58% and 62% RH Boveda packet.
Stash the same strain in two separate airtight containers (choose 2 of your favorite cannabis storage containers – CVault, Medtainer, or other airtight cannabis storage container) just make sure they're the same.
Place a Boveda into each container.
Repeat the test with a new strain – see if your taste changes when your strain changes. (Chemistry class was never this fun!)
As you develop your palate, share your findings with other Boveda fans to help them choose between 58% RH and 62% RH.
Let's make cannabis connoisseurs out of everyone!
 
What Makes Boveda the Only Precision Humidity Control?
Two-way Humidity Control means the same thing to us today as it did when we patented the packaged version 20 years ago: The ability to add and/or remove moisture and still maintain a specific Relative Humidity (RH). It means acting on the environment instead of being at the mercy of it. It means specificity, reliability and predictability. 
But recently the term 2-way humidity "control" (or regulate) has been dumbed down to include the crude releasing or absorbing of moisture, whether the contents of your container needs it or not.
Think of your remote control. Would you be happy to punch in "62" and the TV goes to 80? No, you'd chuck the remote out a window with no concern whether it was open. If you set your thermostat to 68 in the summer but the furnace fires up, you'd make a thermostat-sized hole in your wall. Both those examples are analogs to what you get from non-Boveda 2-way humidity "control". "Good enough" is satisfactory for some people. But not for us. And not for your valuable cigars, guitars or cannabis.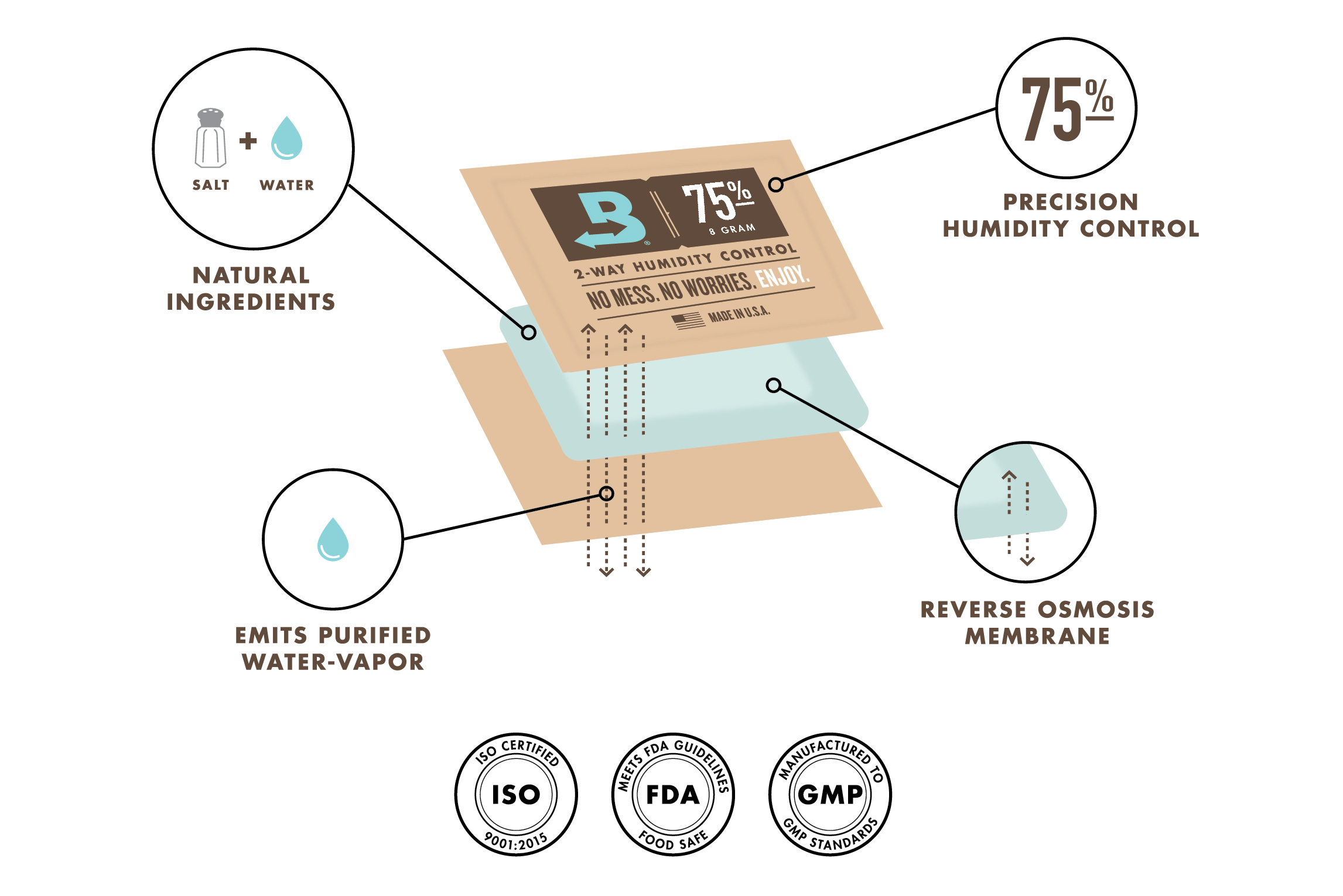 What's the not-so-secret ingredient only Boveda has patented to provide precision humidity control?
Salt. Science has known for 100's of years that a saturated salt solution is the only way to provide the capacity to add and/or remove moisture and still maintain the specific intended RH. Boveda patented the packaged version of that science. Without salt, any humidity "control" only has a starting RH that changes wildly as soon as it gives up or absorbs water. That's not specific, reliable or predictable. 
Boveda's natural, food-grade salts are the brains that know when to absorb and when to release purified water vapor. It's why you'll only find Boveda in the cigar boxes of leading cigar makers and the packaging of the biggest cannabis brands. Boveda means precision.
No salt = no precision humidity control.
Redefining the Standard for Quality Cannabis
What does it mean to have a quality product?
Or does quality even matter anymore when there's a $ store on every corner?  I believe that like everything else in the world, the definition of quality is relative and subjective and thus can be mere personal preference.
Yet for those of us who strive to define or redefine quality, the game still rages on.  A higher quality product draws a higher monetary value and there is almost always a bidder for every level of quality.  So in the world of Cannabis, what makes a quality flower?
In my opinion the four main factors in the creation of Cannabis that directly affect its quality are genetics, growing, trimming/curing, and preservation.
Genetics:
Genetics encompasses so many things, more every day as technology sharpens.  Heirloom or GMO?  Do you use feminized seeds or do you prefer to play "where's waldo?"  The genetics of a Cannabis strain also identify the expected cannabinoid ratio of the plant as well as the terpene make up if grown to optimum health.  A strain's genetics decides its smell, taste, and potency as well as how it affects you and your biology.  It could be argued that genetics are the #1 factor in deciding the quality of Cannabis.
Growing:
A seed with superior genetics can still rot if left to sweat while germinating.  Careful attention to detail is the gardener's best tool and knowing what to look for takes time and practice. And a bit of failure too.  Many a gardening genius has suffered the woes of lost ladies in the throes of flowering.  Fertilizing, watering, light distribution, these are all things that must be managed daily or even several times a day.  Fans, C02 machines, ladybugs for spider mites!  The umbrella of products and techniques that growing Cannabis encompasses is vast to say the least.  I believe it could also be argued that how Cannabis is grown has the most effect on its quality.

Trimming and Curing:
How much leaf is too much leaf to hug your glistening nug?  For some, trimming means everything and the hours perfecting some trimmers' techniques leave them with aching hands and sticky fingers.  I'd trim all day long for free if I could take the latex gloves home with me!  It seems like the trim is all about aesthetics. But it can also be about taste and experience since smoked or vaped flower definitely tastes different than leaf.
A well-cured nug of Cannabis can mean the difference between a head ache and pure herbal bliss.  Proper curing is a time-consuming yet crucial oft-skipped step in the creation of quality Cannabis.  After proper drying you store your dried and trimmed buds inside an airtight glass jar to allow the sugars and organic terpenes to ripen, ferment, and break down the chlorophyll. This makes for a smoother, sweeter smoking and vaping experience.  Further conversion of cannabinoids occurs during this period as well so a good cure most definitely can affect more than just taste, but effect as well.  Once again, one could argue that the curing and trimming of the nug is a big part of what makes quality.  I'm here to say though, that I see a fourth aspect to add to your arsenal of tools for creating quality Cannabis.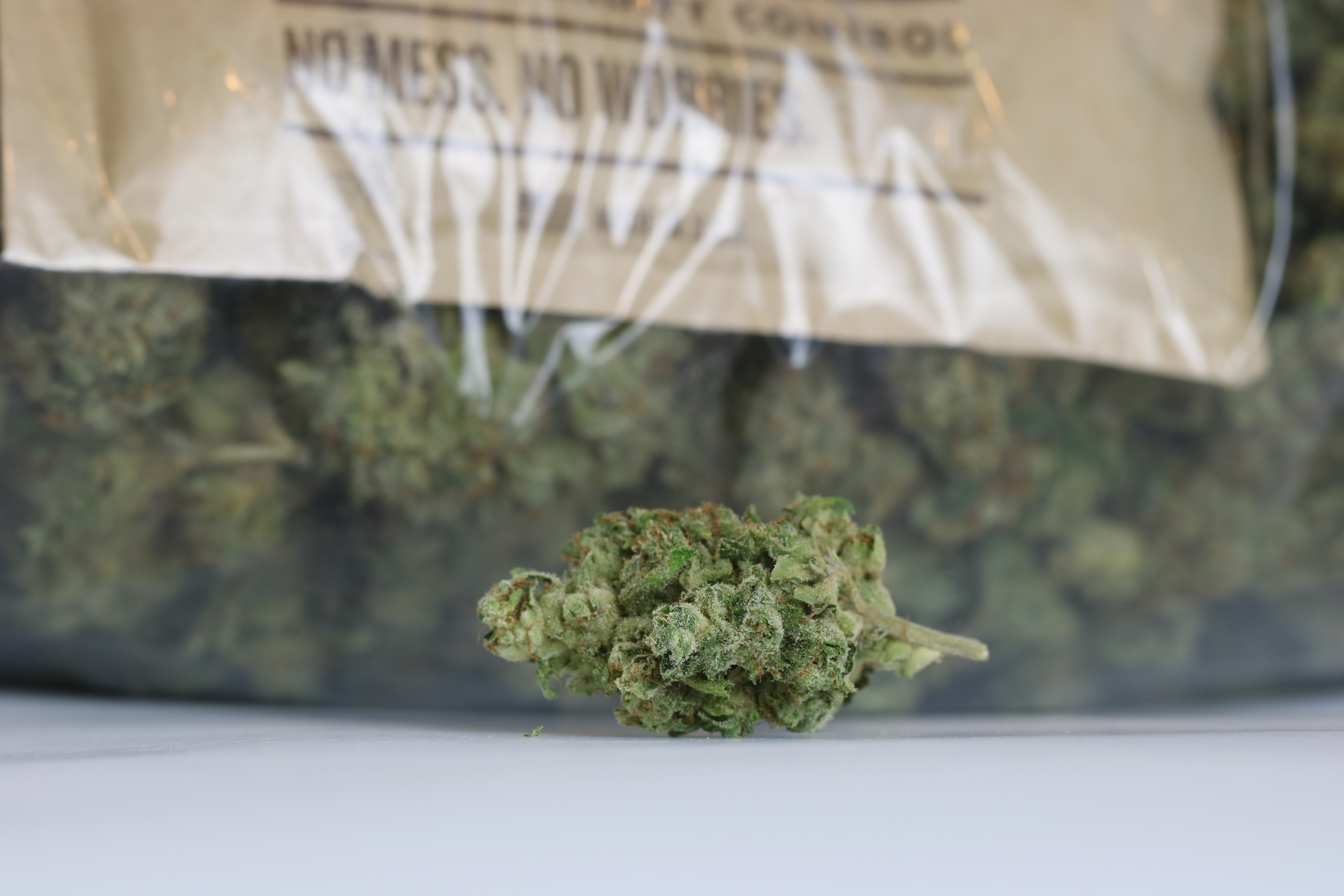 Preservation:
Growers have been judging dryness with such vague measurements as "when the stem easily snaps" for too long.  And many have suffered the loss of mold-covered medicine because they jarred it up while it still had too much moisture in it.  Now there is a product called Boveda that can control the relative humidity of your medicine for months and months.
Boveda packs work using a reverse-osmosis membrane. Inside is a solution of natural salts and purified water vapor either exudes or absorbs moisture to keep your nugs fresh and free from mold or harmful micro-organisms.  Studies have shown that Cannabis flowers can lose up to 15% of their terpene content when they are over-dried.  Boveda is now now the trusted product in two-way humidity control used to preserve everything from Humidors to Cannabis to Guitars.  They come in various sizes and RH levels which for Cannabis range between 58% and 62% relative humidity.
So since it's all relative anyways, I'd love to know your opinion of what affects the quality of Cannabis.  Either way, we can now agree that the final step is always proper preservation and storage of your nugs.  And the best way to do that is with Boveda.
– Dianna Donnelly
Dianna Donnelly is a Cannabis educator, blogger, and free-lance writer living in Kingston, Ontario. She counsels new patients on the safe and effective use of medicinal cannabis and believes that with enough time, cannabis, and coconut oil she can heal the world.
Gateway to Health – From Pills to Plants
The idea that Cannabis is a gateway drug is still very much ingrained in some of our minds.  I can't help but agree. For me, this plant with my naturally occurring cannabinoid receptor system has been a gateway to many good things.  For people like myself, Cannabis is a gateway to sleep, smiles, sex, and good health just to name a few. 
In fact, the number of people switching from pills to plants is rising so quickly that heads are turning.
Gramma and Grampa are both on the herbal and the canes are flying out the window.  Children and seniors alike are going to legalizing clinics in droves so they can finally live free.
For each, living free means something different.  
For many, it means living pain-free and addiction-free for the first time in their lives.  I'm speaking of those in the midst of the opioid epidemic or even those on the cusp.  They are a faceless, yet growing statistic that we all read about daily. The thing is, there are faces to these statistics and they're as common as your Gramma and Grampa. Doctors prescribe opioid pain medications to children and seniors every single day. Some are for simple procedures that used to require a popsicle and an aspirin when I was young!
With each dose of Cannabis oil, opioids get titrated down. Each puff of cannabis vapor quells aches, pains, tremors, and metal illnesses.
Is Cannabis a gateway drug even when it gets people off of hard drugs?
There's a very good reason why Cannabinoids are replacing so many pharmaceuticals for so many conditions.  Not only does our endo (naturally occurring) cannabinoid system contribute to our immune system, improving our health, but it also has a way of lessening the negative bias a depressed, sick, or stressed brain can have.
As you know, different regions of the brain are responsible for different things. The two Cannabinoid receptors called CB1 and CB2 are in the region of the brain that controls our emotions. Cannabis turns your frown upside down and makes you giddy for a reason. A veteran friend of mine who recently changed from pills to plants told me he couldn't believe how many emotions he felt now, where before he was numb. Opioids, and recently Acetaminophen in studies confirm their ability to deaden emotions.
 This can feel like a good thing and is often one of the reasons why people continue to take them.  When the side effects are this bad, numb is good.
Everyday I read testimonials of healing from new patients using this plant in its many forms.  Many enjoy the experimentation and subjective nature of it. You do have to start low and titrate slowly with whatever ingestion method you choose.  Many also report other health changes they weren't expecting but welcomed gladly. With receptors in almost every single part of the body, it's no wonder why this plant just does a body good!  So the next time you hear the rhetoric of Cannabis being a gateway drug, challenge them with your knowledge and remember to duck for flying canes!
– Dianna Donnelly
Dianna Donnelly is a Cannabis educator, blogger, and free-lance writer living in Kingston, Ontario. She counsels new patients on the safe and effective use of medicinal cannabis and believes that with enough time, cannabis, and coconut oil she can heal the world.
Why Boveda entered the fight against Opioid abuse.
How I Stopped My Phantom Limb Pain with Medical Marijuana
Frustrated by doctors wanting to curb your chronic pain with added prescription opiates? There might be a better solution—medical marijuana. If you're cautious about using cannabis for pain management, so was a marijuana industry insider—until he tried it. Charles Rutherford is the Business Development Director for Boveda, Inc. Boveda produces humidity control packets that preserve the quality of marijuana for both producers and patients. Rutherford shared his personal journey with HelloMD about how medical marijuana eased his own pain after a life-changing motorcycle accident.
"In 2013 I was hit by a careless driver on my motorcycle and while I still walk with the grace of a ballerina, it resulted in amputation of my left foot. The phantom limb pain has been a constant reminder of the complexities of the human brain because of the pain I feel in a limb that no longer exists. The doctors' only solution to deal with this pain was to give me more and more opiates," Rutherford said. "Opioid abuse is not a road I wanted to go down, so I reluctantly turned to cannabis." Since 1999, the amount of prescription opioids sold in the U.S. nearly quadrupled, according to the Centers for Disease Control.
"Opioid abuse is not a road I wanted to go down."

"I live in Minnesota, which has a very strict medical marijuana program. Thankfully, I originally qualified under muscle spasms before chronic pain was added to the list of qualifying conditions. The funny thing is, even though I work with the marijuana industry at Boveda, I was very skeptical about using it as medicine. It was only when I was desperate to stop my own pain that I tried medical marijuana. It has been amazing seeing what it has done for my quality of life. I went from being a skeptic to a believer overnight."
Ending the Stigma of Medical Marijuana
In states where medical marijuana is legal, hospitalizations related to opioid dependence or abuse dropped by 23%, according to a Drug and Alcohol Dependence study. Although Minnesota adopted a medical marijuana program in 2015, in two years over 5,700 patients are currently active in the registry, according to the Minnesota Department of Health's Office of Medical Cannabis (OMC).
"Restrictions on qualifying conditions, participating doctors and comparatively expensive ingestion methods have kept medical marijuana out of reach for many people," Rutherford said. "And there's stigma that a cannabis patient looks, acts and votes a certain way."
Rutherford is probably not what most people think of when they picture a marijuana user. He's a business professional, NRA member, carry permit holder and competitive athlete who volunteers weekly at his church. When it comes to de-stigmatizing medical marijuana, finding the right messenger to share the right message is crucial.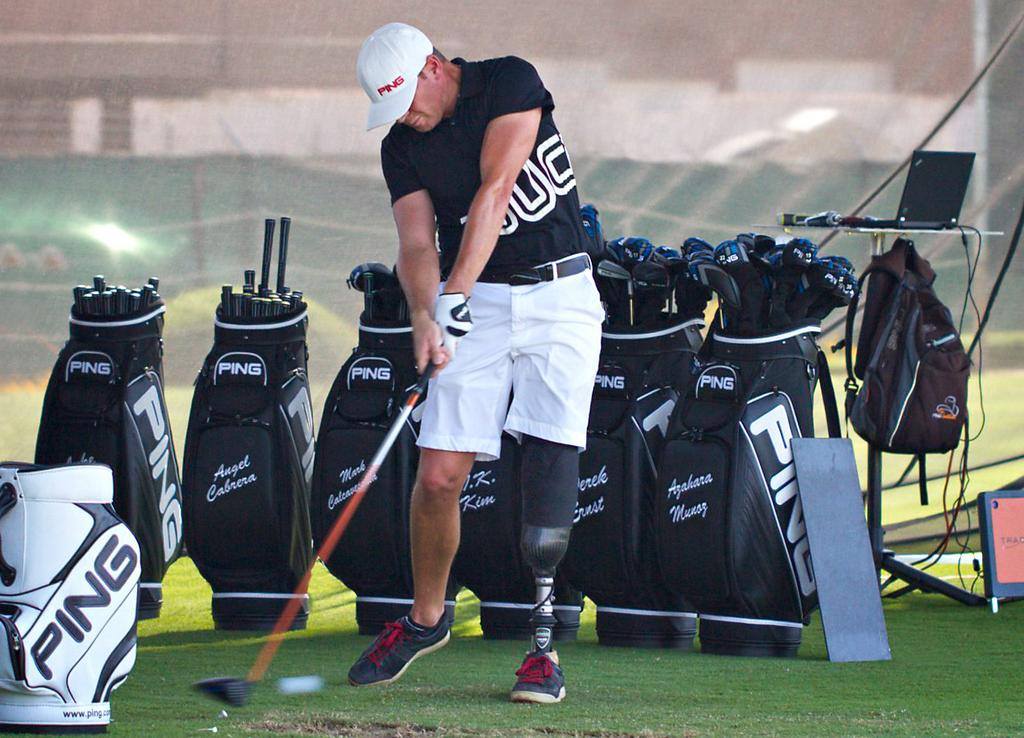 "I encourage friends who have family members opposed to medical or recreational marijuana to tell my story. The efficacy of cannabis as a medicine transcends every single demographic. On paper, I should be opposed to cannabis. In reality, I'm a huge advocate."
Replacing Highly Addictive Opiates with Medical Marijuana
Rutherford believes that marijuana legalization does not need to be a political issue.
"I believe in personal responsibility and that doesn't stop with cannabis," he said. "Sometimes the safest medical option for people is something that isn't prescribed to them by a doctor, meaning cannabis. Yet the thing that can kill them, opioids, is what their doctor is handing out to them. Pain relief from marijuana has the very real ability to curb the huge epidemic of opioid addiction and overdose."
"Showing how medicinal marijuana can help others is my personal passion. I'm on a crusade to learn how to care for marijuana and maintain its best health benefits."
Keeping Medical Marijuana Safe for Patients
"My personal story and experience influences everything we do at Boveda in the marijuana category," Rutherford said.
Also, Boveda works with individual patients and industrial clients. Leading brands use Boveda's packets to maintain its safety and quality. Additionally, patients store their medical marijuana with Boveda packets, which add and absorb moisture and lock in an ideal humidity. For home use, Boveda also recently released a 58% humidity formula for people who want a lower RH for their marijuana.
Also, Boveda commissions testing to find how time and storage methods affect marijuana's effectiveness. Rutherford said Boveda is hoping to learn:
What's the best storage container for medicinal marijuana?

How long a patient can store marijuana and still maintain its healing benefits?

What's the greatest amount of storage time for medical marijuana?

What's the best curing method for marijuana?
Learn more about caring for medical marijuana with Boveda.
Join the conversation on: Facebook | Twitter | Instagram 
Find a Boveda Retailer Near You
or Visit Boveda's Online Store
Written and Posted by: HelloMD
How Does Humidity Affect Your Cannabis?
There are many elements to consider when properly curing and storing your cannabis. One of the most crucial considerations is managing the relative humidity (RH) of the plant while it's stored in an airtight container. Having too much moisture will increase the risk of contamination by mold or mildew. Having too little moisture will cause the trichomes to dry out. They will become brittle, harsh, and less effective as the essential oils that carry the cannabinoids and terpenes slowly degrade.
Luckily, there's a solution that avoids the balancing act of monitoring your ambient humidity and maintaining the ideal RH. As well as giving you a powerful tool to give your cannabis the best cure possible.
What is Ambient Humidity?
Ambient humidity is what's happening outside your container of cannabis. It could be your bedroom, the trunk of your car, or the outdoors. For air conditioned homes, the humidity is usually 20-30% because the AC scrubs moisture out of the air. Inside a heated home, the humidity will often be even lower as the furnace scrubs much of the ambient humidity.
In the time it takes to open and prepare cannabis for consumption, the flower can lose a detectable amount of moisture. Without a proper way to monitor and adjust humidity in your container, the cannabis will dry over time.
Using humidity control products like Boveda 62 in the container allows you to quickly replace the lost moisture both in the air and in the plant. The cannabis is then the same original quality every time. Some would even make the case it gets better with age, like wine or cigars.
The RH "Sweet Spot"

Humidity control packs can monitor ambient humidity and add or remove moisture to deliver a precise RH. This gives your cannabis the optimal moisture content and keeping it true to its original form. For example, the Boveda 62, developed after repeated requests from cannabis aficionados to create a pack that held a lower RH. This Boveda pack keeps your buds at the perfect 62% RH level.
To determine the best RH for cannabis, we hired a third party laboratory to do a moisture sorption isotherm on a single strain of cannabis. A moisture sorption isotherm test applies a wide range of humidity levels to an item. It also determines an RH range in which the properties of the item doesn't change. For the strain of cannabis the lab tested, 59-63% RH showed to be ideal.
In the same way nature has gifted the world cannabis, it gifts us the natural salts that provide the key to balancing RH levels. Different salt compounds hold a varying range of moisture. Making it crucial to source a salt that stabilizes moisture content at an ideal 62%.
Many who prefer vaporizing their cannabis are finding they favor even lower humidity levels, such as the 54%. Personal preference can also dictate your ideal RH "sweet spot," with elements like plant density and personal taste being the deciding factors.
How Does RH Affect the Curing, Drying, and Storage of Cannabis?
If you want the best possible cure, you need to store cannabis in an environment with stable RH within the ideal range. The ambient humidity isn't much of a concern. Boveda responds to conditions inside the container, absorbing or releasing moisture to maintain the ideal 62% inside.
From there, your major concerns are temperature and light. Boveda adjusts the humidity based on temperature changes, but cannabis should always be kept away from high temperatures to avoid decarboxylation or activating the precious cannabinoids. And as widely recommended throughout the cannabis industry, always store you cannabis in a cool dark place.
While Boveda is effective at removing excess moisture, growers should still dry cannabis using their traditional methods. When the branches feel close to their target moisture content, put the buds in containers with Boveda to help adjust the RH to the proper range for cannabis.
Written and Posted by Leafly
Click here to find a Store Near You or Order now! 
Green Flower Media: How To Store Your Cannabis The Right Way
Our friends at Green Flower Media have posted a fantastic article on some of the best practices of storing cannabis.
"How you store your cannabis flower is extremely important. Let's face it, cannabis can be expensive, so you want to make sure you are storing it in the best way possible to make it last as long as possible." – Mandee Lee, Green Flower media.
So true, Mandee. So, so true. Below is a fantastic video starring Mandee herself, outlining 3 surprisingly simple ways to drastically improve your cannabis. For further information and a fantastic read, follow the link to go to Green Flower's website for the full length article.
Native Roots Packaging Cannabis with Boveda
Starting September 29th, flower sold at Native Roots includes a Boveda pack in every container. A new movement in cannabis storage has begun.
Boveda's patented 2-way precision humidity control adds or removes 100% pure water vapor to maintain the ideal moisture content in cannabis. The result? 15% higher terpene retention, safer, more effective flower and rejection of money lost to evaporation.
Why would a recognized leader do this? Leaders lead. Native Roots felt a duty to provide safer flower at a higher quality by packaging with Boveda. This trusted organization was not satisfied letting their exceptional flower decay on the shelf as it slowly dried out. Boveda in every container means your flower is still curing on the shelf as it patiently waits for you to come grab it.
To find out more about how Boveda lets you cure on the shelf visit this page. Or jump right to the Native Roots store locator to find the closest of 17 locations near you.
info@bovedainc.com
952.745.2905
15% more terpene retention with Boveda.
After 8 years applying our patented 2-way humidity control ability to cannabis, we're thankful for the countless global fans who trust Boveda for cannabis curing, storage and merchandising.
The world has known that Boveda is fantastic for cannabis, but now we have the first research on why. And it's exciting.
As the only product that can control a specific humidity level in packaging, it's Boveda's duty to initiate research on the effects of different moisture levels for a number of things we protect. We pioneered research in tobacco, wooden instruments, food and now cannabis. We want to help the world determine what chemical changes happen when different humidity levels are applied to various organic materials, especially one as sensitive as cannabis.
The full text of the cannabis study can be found here, but here's a summary:
Two identical jars of cannabis, one with Boveda, one without. After 6 weeks they tested the terpenes. The cannabis with Boveda had 15% more terpene retention than the jar without Boveda. That's a very big deal. That means that even in great packaging/containers which hold in moisture, the indispensable therapeutic terpenes are micro-evaporating into the container's head space (the air inside) faster if Boveda isn't in there providing precision, active humidity control and slowing their loss.
This is just the first of more world's-first testing. Evaluations are under way to discover so much more about how Boveda improves the safety, quality, smell and flavor of cannabis.
Thank you for making us the Global Leader in 2-way Humidity Control!
Charlie Rutherford, Business Development Director
What makes Boveda's Calibration Kit our most important product?
Boveda fans occasionally ask, "What's your most important product?" I think the Calibration Kit is our most important product because it's objective proof that only Boveda can precisely control moisture. No sponge, gel, bead or imitation product marketing themselves as "2-way humidity control" make a Calibration Kit, because their contents don't have the ability to control moisture.
The science community recognizes a saturated salt solution as the only way to control moisture in a chamber, package or container because it's the only way to add and/or remove moisture and maintain a precise humidity level. That's 2-way humidity control. 19 years ago, Boveda patented the way to package 2-way humidity control and we still hold those patents today. But that hasn't stopped imitation products from making Boveda-level claims.
Why should you care about the "science community" when you're storing cigars, guitars or herbal medicine? Because the science community doesn't deal in marketing. They deal in repeatable results through rigorous testing.
The same technology we use in the Calibration Kit is used in all Boveda products – a salt solution – meaning the patents that protect our technology for Calibration Kits protect us in the effortless aging of cigars, proper guitar storage, the curing/storage of cannabis and all the other industries we operate.
Can you get by with "competing" products? Sure, in the same way you can get away without a seat belt. By the time you wish you were using Boveda or a seat belt, it'll be too late.
Charlie Rutherford
Business Development Director, Boveda