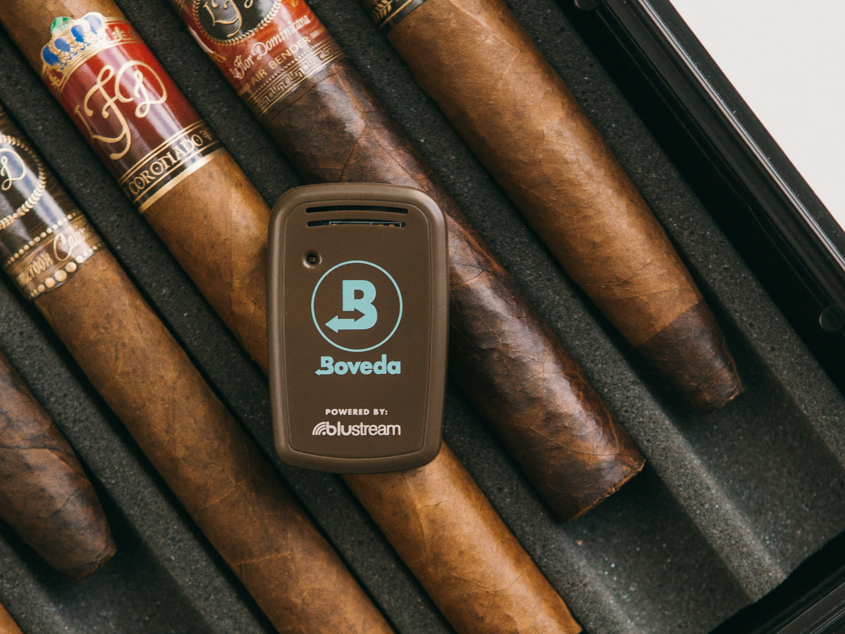 The Smart Way to Monitor Your Humidity
Keep a watchful eye on your cigars or cannabis without lifting the lid of your humidor or container. The Boveda Butler monitors your humidor and its prized contents and then sends humidity, temperature and impact alerts directly to the Boveda App on your smartphone.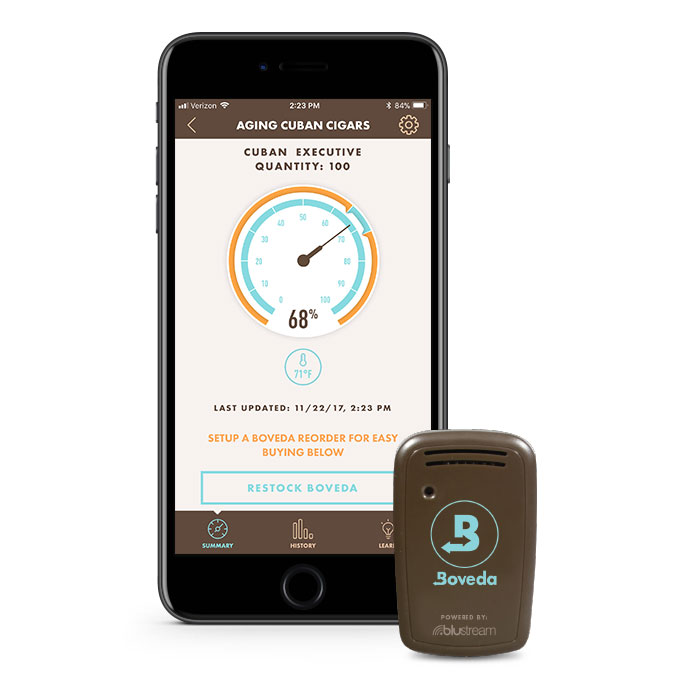 Connect Easily 24/7
All day, every day know what's happening. Just sync up your Boveda Butler to the easy-to-use Boveda App. Then you're in control. Customize the tracking. Set the condition alerts and more. It's organized peace of mind that keeps you confident your next smoke is at its best.
You'll Never Have To Wonder
Your cigars and cannabis will be kept at a precise humidity level and you will be alerted to any fluctuations with the Boveda Butler. Auto updates will be sent to your phone when your Boveda needs replacing. It's all there.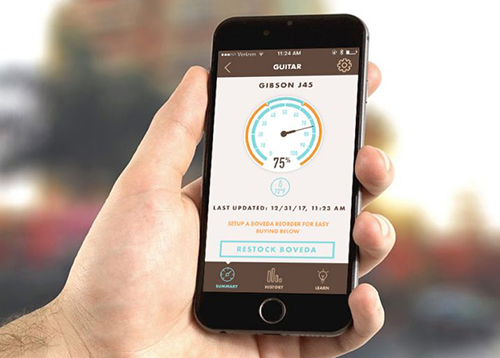 Alerts
By setting up the App with one or more humidors or containers and placing your Boveda Butler inside, you will be alerted to any humidity fluctuations so you can adjust when needed.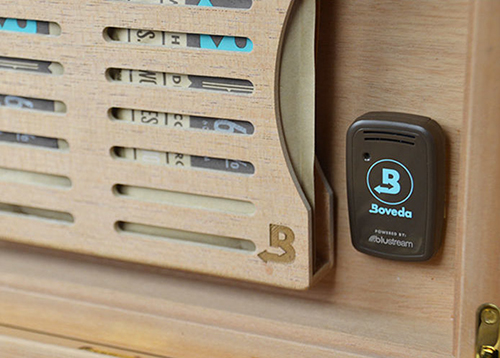 Auto Reorder
When your Boveda is almost ready to be replaced, you'll get an alert. Then easily reorder your favorite Boveda products directly from the App.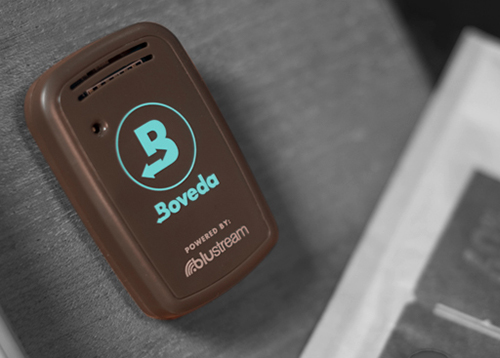 24/7 monitoring
With 24/7 monitoring, Boveda Butler will do all the work for you. You never have to wonder if your cigars or cannabis are still properly protected.
What Customers Are Saying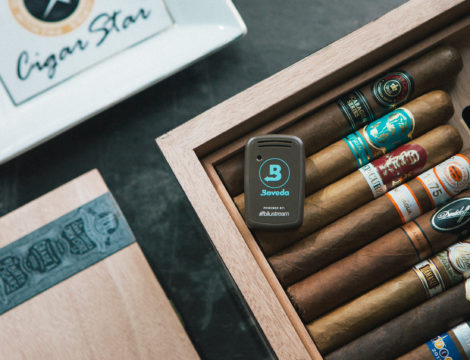 Boveda Butler – Gives You Peace of Mind
"I have 2 of these in 2 of 3 humidors and they are extremely accurate and give you peace of mind knowing your cigars are at the proper humidity level. Now I have one in each of my humidors."
Best Monitor
"Now I am able to track the status of my cannabis without having to constantly open to check. Temp and humidity stay consistent and history shows which container need attention. Love it."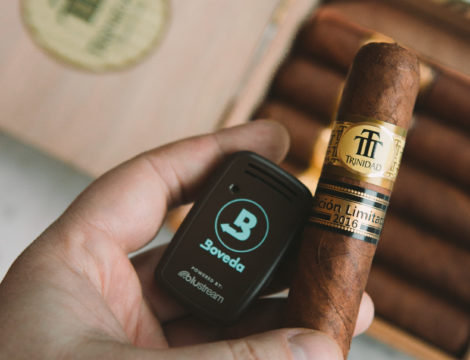 Boveda Butler is a must have
"Once calibrated using the included calibration packet, I placed in my humidor and have been able to monitor my collection of cigars via Bluetooth. Not needing to open my humidor to check my humidity and temperature has been amazing and I no longer need to compromise the environment around my cigars weekly or more."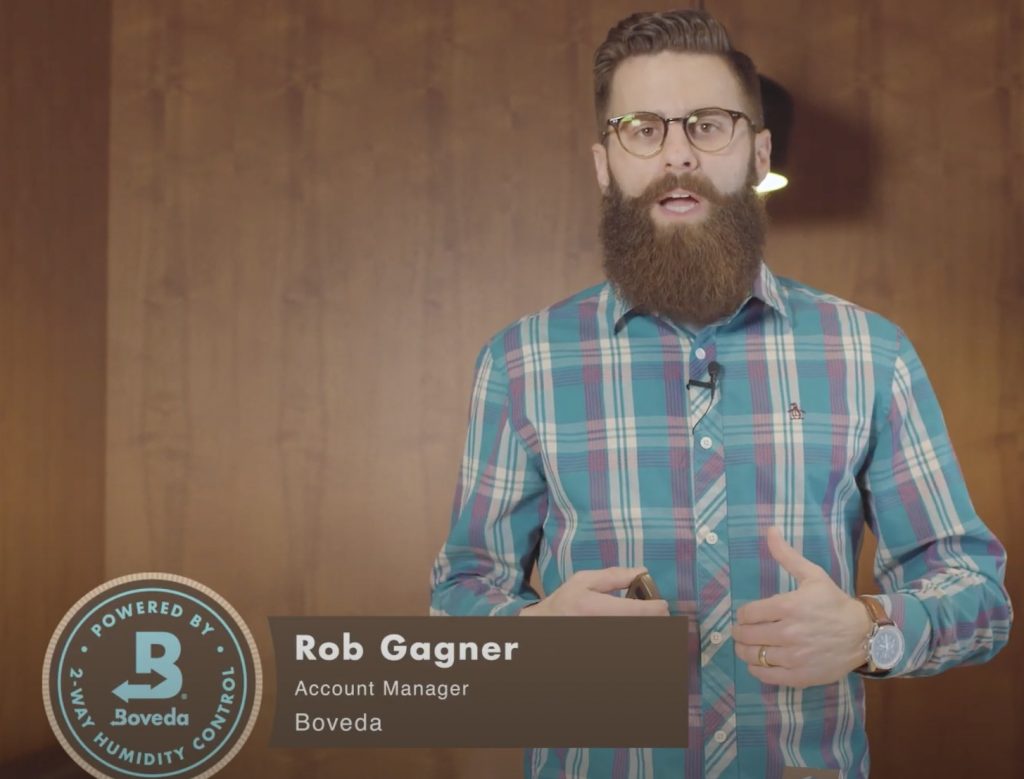 How to Use the Boveda Butler
From the convenient Boveda App on your iPhone or Android phone, you can monitor conditions in several humidors or containers. First download the App and follow the directions to link each Boveda Butler. Then place the Boveda Butler inside each container. And calibrate the Boveda Butler  according to the directions in the User's Guide (below).