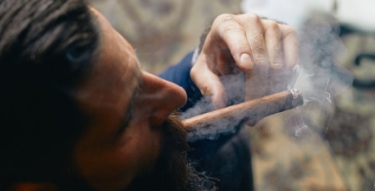 Where should I store cigars while seasoning my humidor with Boveda?
Before you condition a wood humidor with Boveda 84% RH for Seasoning, you must remove your cigars. So that begs the question: What do you do with your cigar collection for 14 days?!
You still need to maintain premium cigars at a precise RH, after all, or they can dry out. Here are three ideas.
Re-home your cigars into an airtight:
– Boveda Humidor Bag, which comes preloaded with Boveda 69% RH
– Closed tupperdor with Boveda 69% RH
Store your cigars temporarily in a nearly airtight:
– Kitchen-variety zip-to-close plastic bag with Boveda 69% RH
Smoke all those cigars before you get started:
– Invite us over, we can help you! Good luck with seasoning.
What's the Best Plastic Container to Use as a Tupperdor?
Founders of the Minnesota Herf Connection (MHC), Fabian Fredrick and Joe Guzman let you in on what plastic storage containers are best for cigars. And reveal how to get rid of that plastic smell in containers, so it doesn't transfer to your sticks. Watch their full Box Press episode of How Herfs Are Putting the Boom Back in Cigars here.