BOVEDA'S PRECISE HUMIDITY CONTROL
NOW IN DAVIDOFF TRAVEL HUMIDORS
(THE GREAT HOLIDAY GIFT FOR CIGAR LOVERS)
Two big names in cigar care have joined forces to keep premium cigars smoke-ready when you're on the go. Davidoff's well-heeled travel humidors have added the only precise humidity control to their styling. The ltalian-made Davidoff Travel Humidors now arrive preloaded with Boveda. Davidoff's Edward Simon joined Boveda's Rob Gagner at the 2018 IPCPR Trade Show to talk smokes and how to keep premium cigars from drying out while you travel.
"We have learned through research there is one company—Boveda—that really does 2-way humidification to absorb but also give out humidification," Simon said.
Subscribe to the Boveda Cigar YouTube Channel or on iTunes.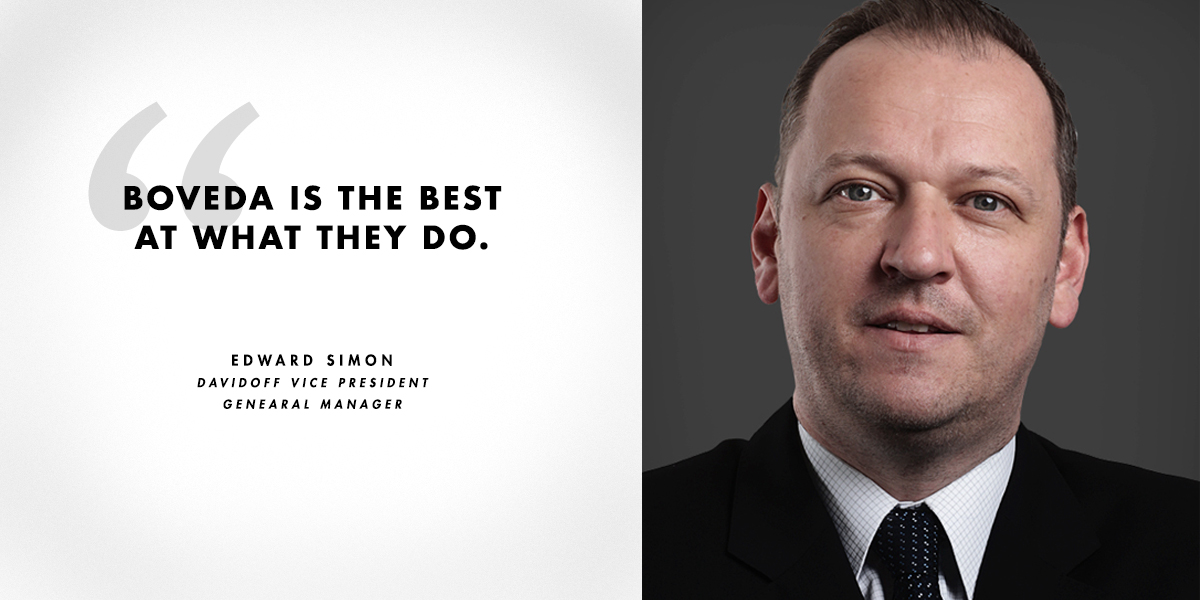 TOOLS OF TRAVEL FOR THE CIGAR AFICIONADO
Cigar customers are reimagining how to travel with cigars. Compared to 50 years ago, people are immensely global—our opportunities and possibilities are limitless, Simon noted. "By expanding the line and partnering with Boveda, we offer aficionados the best, most convenient and protective solution for traveling with cigars."
WHAT TO GET SOMEONE WHO LOVES CIGARS?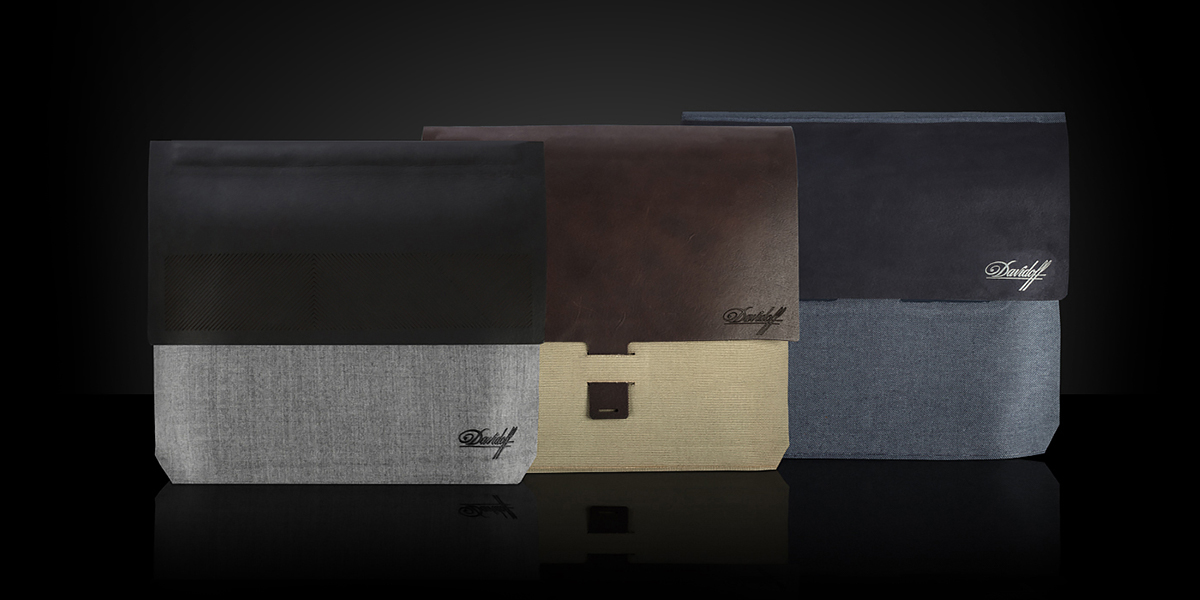 Go for style plus protection for the cigar fan who travels with smokes. Available in Denim, $279; Canvas, $299: and Wool,$299. Each measures 11.8″ W x 12.2″ L x 1.8 " D
Think outside the box, a traditional travel humidor, that is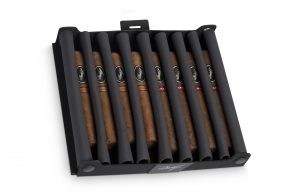 See the Davidoff Travel Humidor in action:
• Sized to slip into a carry-on, messenger bag or laptop case
• Crafted from lightweight materials
• Engineered to lock in humidity, so Boveda can be really effective for up to 45 days
Flexible protection. The soft, yet protective interior cushions eight cigars and can adjusted to accommodate different ring gauge cigars. For even more precise humidity control, pop the interior cigar cradle in a medium size Boveda Humidor Bag.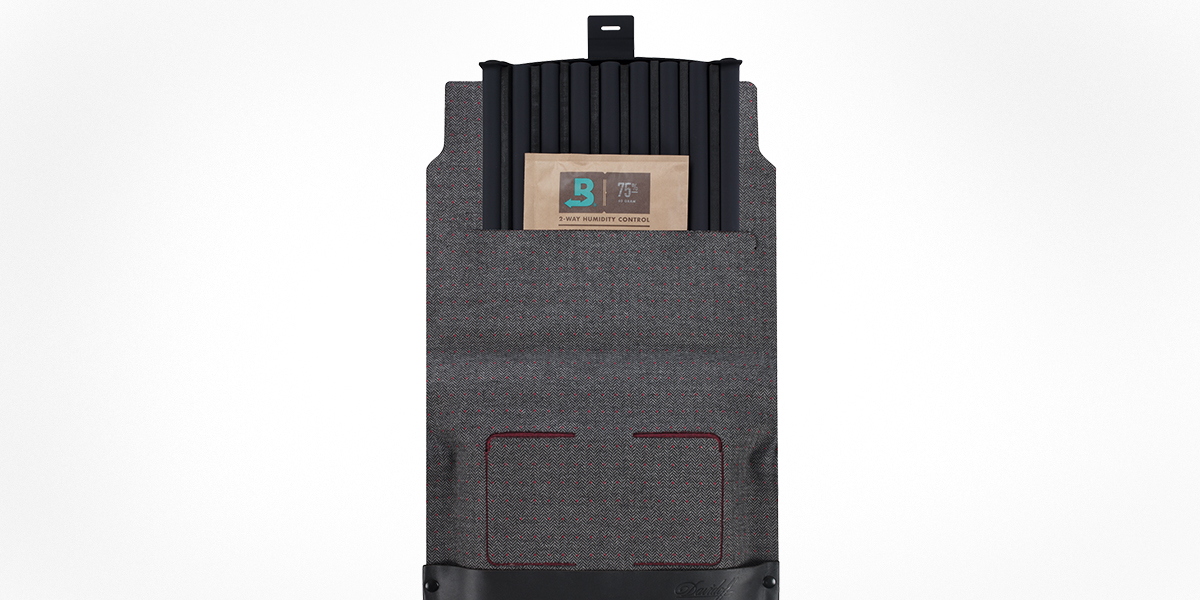 Clasps close with strong magnets to let Boveda do its job of regulating humidity around your premium cigars. And the interior pockets hold a cigar lighter and cutter. (Pockets resemble brackets in photo above.)
WHAT HALFWHEEL SAYS ABOUT BOVEDA + DAVIDOFF TRAVEL HUMIDOR
"After three months of testing, largely in the winter, I was somewhat surprised to find that the [Boveda] pack still had a bit of life left after semi-daily use, so while it might not be air-tight, the Davidoff Travel Humidor—with proper humidification—seems more than capable of functioning as a humidor," from halfwheel review by co-editor Charlie Minato.
WHAT TO LOOK FOR IN A TRAVEL HUMIDOR